Nemeton TV Scores in Scotland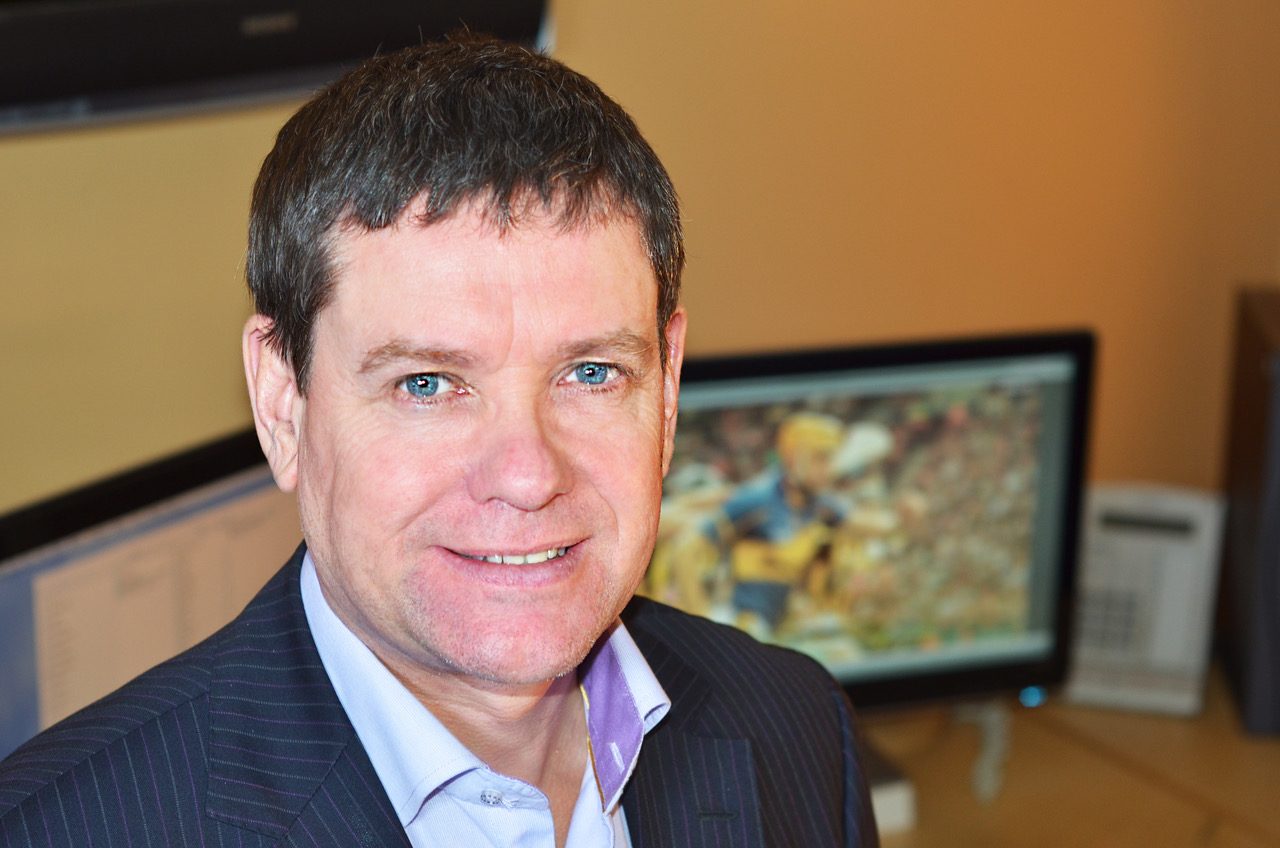 We are delighted to announce that Nemeton TV secured a key contract in Scotland to deliver almost 200 hours of TV sport per year on the BBC ALBA channel.
The coverage will include Guinness PRO12 rugby, the Scottish Premiership (SPFL) and shinty.
Today's announcement marks a huge step forward for Nemeton which has seen steady growth in recent years. CEO and owner, Irial Mac Murchú says: "Today's announcement is a moment of immense pride for us. We are delighted to have won this contract. The tender process was extremely competitive and to have come out on top in an arena that involved some of Britain's biggest and most respected production companies is particularly pleasing and is indicative of our ambition for BBC ALBA. It is a game-changer to be taking on such a significant contract in another country and is a tribute to our hard-working team in Waterford as well as the existing production team at mneTV in Glasgow who will join Nemeton to deliver this exciting contract."
"It is a confluence of everything we love to do: sport, technology, creativity and the broadcasts will be in Gàidhlig. Whilst it is an international contract, it feels like an extension of home to be working with our Celtic partners. We look forward to working with MG ALBA and BBC ALBA and developing the opportunities that lie ahead. Our goal is to build on our existing work for TG4, bringing innovative live sport to fans everywhere"
Donald Campbell, MG ALBA's Chief Executive said: "These decisions lay the foundations for the future success of BBC ALBA. Our very close relationship with the channel's creative community is hugely valuable to us, and to BBC ALBA audiences. The decision to work with Nemeton Scotland Ltd offers the potential of creating an exciting new international partnership."
"All of BBC ALBA's content must be highly distinctive, and this new relationship for sports content creates many opportunities, for programming and for more collaboration with Ireland."
Nemeton produces TG4's very successful live GAA and Guinness PRO12 coverage as well as web TV content for a variety of corporate clients including New York-based Adorama TV, AIB's #THETOUGHEST campaign, the GAA and the PRO12. The company also provides people and satellite facilities for a range of broadcasters at home and abroad including RTÉ, Sky Sports and the BBC.
The contract begins on 1 July 2017 and will run for three years.
Tá conradh mór buaite ag an gcomhlacht teilifíse, Nemeton, chun suas le dhá chéad uair a' chloig spóirt in aghaidh na bliana a léiriú ar an gcainéal teilifíse BBC ALBA.
Clúdóidh an conradh beochraolta spóirt ar Guinness PRO12, Príomhroinn sacair na hALBAin agus camanachd.
Is forbairt mhór é seo don gcomhlacht, atá lonnaithe sa Rinn i nGaeltacht na nDéise. Deir Príomhfheidhmeannach agus úinéir an chomhlachta, Irial Mac Murchú: "Tá áthas an domhain orainn an conradh seo a bhuachaint, ag sárú cuid de na comhlachtaí is mó agus is ráthúla sa Bhreatain. Tugann sé seo Nemeton go leibhéal nua, ag feidhmiú i dtír eile, agus is teistiméireacht é ar obair dhian na meithle léirithe i bPort Láirge maraon le leis an fhoireann in mneTV i nGlaschú, a bheidh ag teacht ar bord linn chun an conradh seo a chomhlíonadh. Níor chuir mneTV isteach ar an gconradh an t-am seo."
"Tugann sé seo gach rud is ansa linn le chéile: spórt, teicneolaíocht, agus craoladh i mion-teanga eile, an Ghàidhlig. Bíodh gur conradh idirnáisiúnta é, is ionann dúinn é agus a bheith ag obair sa bhaile. Táimid ag súil go mór a bheith ag obair lenár bpáirtnéirí Ceilteacha in MG ALBA agus BBC ALBA ag forbairt na ndeiseanna nua atá romhainn amach. Tá sé mar aidhm againn tógáil ar an obair a dhéanaimid do TG4 ag tabhairt clúdach spóirt nuálaíoch do lucht tacaíochta, cuma cá bhfuil siad."
Léiríonn Nemeton GAA Beo agus Rugbaí Beo ar TG4 maraon le físeáin idirlín do raon leathan comhlachtaí ar nós Adorama TV i Nua Eabhrac, #THETOUGHEST do AIB, CLG agus PRO12. Soláthraíonn Nemeton áiseanna saitilíte agus foirne teicniúla do chraoltóirí ar fud an domhain, ina measc RTÉ, Sky Sports agus an BBC.
Tosnóidh an conradh ar an chéad lá Iúil 2017 agus mairfidh sé ar feadh trí bliana.