Broadcasting for Live TV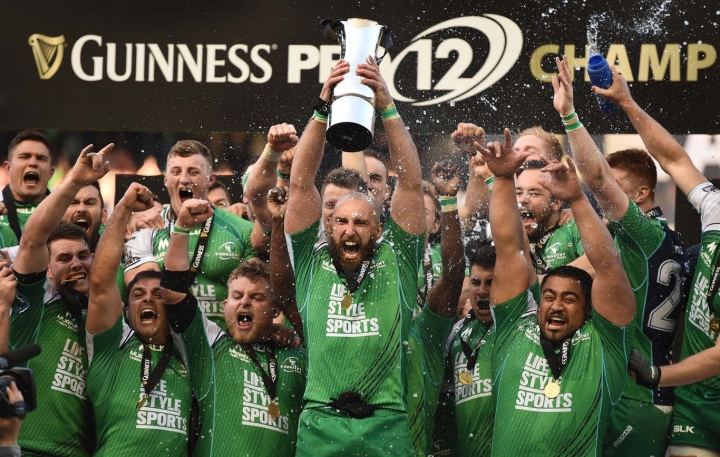 the challenge
When TG4 won back the exclusive terrestrial rights to broadcast live Guinness PRO12 in Ireland, they turned to Nemeton TV to make it happen. Nemeton's rugby team were faced with the challenge of bringing an enormous international competition with broadcast partners from 4 other countries to a demanding audience in Ireland.
This challenge was complicated by the fact the country's rugby audience was not predominantly Irish speaking. So how could we bring the games to life and engage our audience while remaining true to TG4's values?
the solution
Nemeton's rugby coverage is based on a few simple pillars to grab and maintain the attention of the audience no what matter language they speak.
Our team of top class analysts including former professional rugby players and coaches provide valuable insights in English and Gaeilge.

We always give our audience something to LOOK at, as well as something to listen to.
Strands such as player features, in-game interviews, "Word of the Day" across all our platforms, and of course cutting edge match coverage using ref-cams and bi-lingual commentary have gained the trust and confidence of the viewers.

the results
Rugbaí Beo has gained and retained a loyal following of rugby supporters and increased its audience season on season. The programme has consistently outperformed the other regional broadcasters in the league, including Sky Sports. With an average audience of well over 100,000 for each game and with audiences of over 500,000 tuning in for the big games, Nemeton TV continues to deliver big successes with Rugbaí Beo.
Give us a call to find out how we did it: +353 (0) 58 46499 or hi@nemeton.ie