SWF ANNUAL AWARDS 2019 - voting is now open!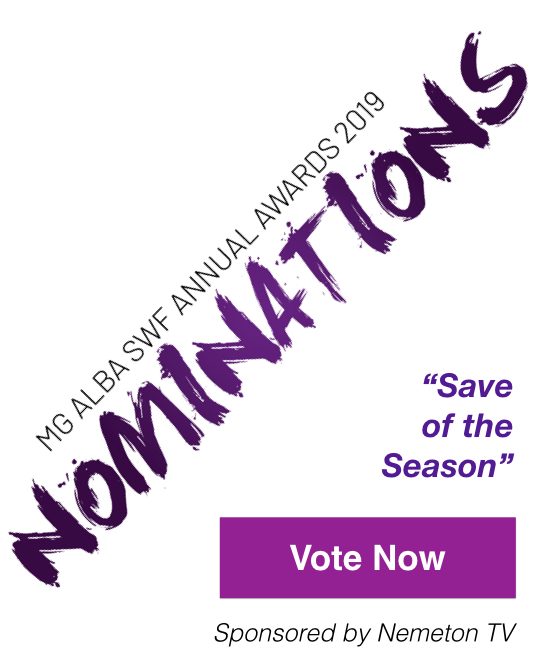 Nemeton TV proudly supports Scottish Women's Football and has sponsored the category "Save of the Season" at this year's SWF Annual Awards, which will take place on Saturday 30th November at the Glasgow Marriott Hotel.
The Nemeton TV Save of the Season nominees are:
Aaliyah-Jay Meach
FC Kilmarnock v DUNDEE UNITED
Erin Clachers
GLASGOW CITY v Spartans
Fiona McNicoll
Rangers v FORFAR FARMINGTON
Jade Baillie
RANGERS v Glasgow City
Jordyn Elliot
Dryburgh Athletic v MORTON
Jenna Fife
Glasgow City v HIBERNIAN
Upon the launch, SWF had over 1,400 votes cast online with around 3,500 views across YouTube and Facebook.
Click on the link below and cast your vote today!
https://scotwomensfootball.com/swf-annual-awards/nominations/