Éamonn Ryan: An Máistir
December 14 2021 | Posted in:
TV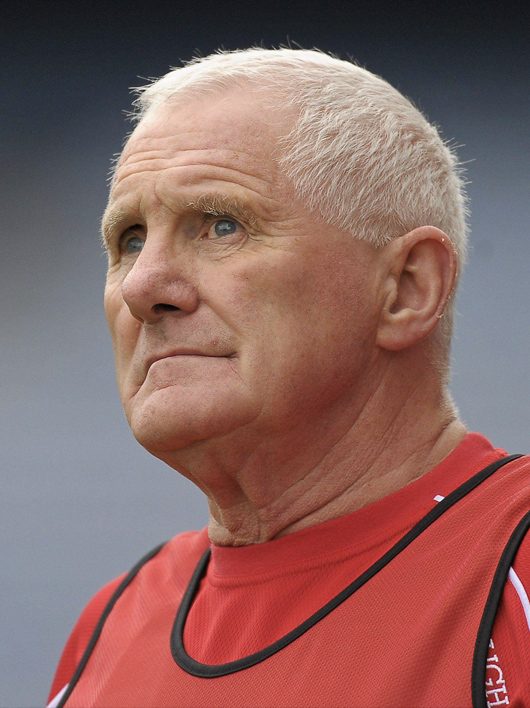 Éamonn Ryan: An Máistir
TG4 Déardaoin 30 Nollaig 21.20
Déanann an clár faisnéise seo iniúchadh ar shaol mháistir na gcluichí Gaelacha. Is fearr aithne ar Éamonn Ryan mar bhainisteoir d'fhoireann Peile na mBan Chorcaí a bhain 10 gCraobh Uile Éireann amach. Roimh an ngaisce cáiliúil sin bhí saol ar leith aige. D'imir sé le Corcaigh i gCluiche Ceannais Peile na hÉireann sna seascaidí, ach b'é mar bhainisteoir a tháinig a bhuanna i mbláth. Ba nós é dó foirne a bhí i lúb an angair a athrú ó bhonn. Bhuaigh gach foireann a bhí baint aige leo craobhanna. Ghríosaigh sé aon duine a bhí faoina chúram ach bhí sé umhal faoina éachtanna féin. Léiríonn saol Éamoinn Ryan an chumhacht a bhíonn ag oiliúnóir, agus ag múinteoir, den chéad scoth. I measc na ndaoine a thugann léargas pearsanta dúinn ar Éamonn sa chlár faisnéise seo tá réaltaí Pheil na mBan Chorcaí Juliet Murphy, Rena Buckley, Briege Corkery, Nollaig Cleary, Valerie Mulcahy agus Geraldine O'Flynn, iar-imreoirí Chorcaí Billy Morgan, Dinny Allen, agus Seán Óg Ó hAilpín, agus clann Éamoinn.
Mar chuid de léiriúcháin Éamonn Ryan: An Máistir, gheall Nemeton páirt a ghlacadh i scéim Albert chun tionchar thimpeallacht an léiriúcháin a laghdú dá mhéad agus is féidir. Rinneadh iarracht le linn an phróiséas léiriúcháin smaoineamh ar an éifeacht timpeallachta agus éiceolaíochta a bheadh ag cinntí léirithe. Tá Nemeton ag súil go mór le dul chun cinn a dhéanamh ar ár dtuiscint timpeallachta agus muid ag dul i mbun léirithe le cláir eile as seo amach.
A new landmark documentary explores the life of a GAA master. Éamonn Ryan is best known as the manager of the Cork Ladies Football team that won 10 All Ireland Championships. Before that famous achievement he led an extraordinary life. He played for Cork in the All Ireland Final in the sixties. But it was as a manager that his gifts blossomed. It became his trademark to revive the fortunes of teams in the doldrums. Every team he was with won championships. He inspired everyone who played under him, but he was humble about his own success. Éamonn Ryan's life tells of the power of an exceptional mentor and teacher. Among those sharing their personal recollections of Éamonn are Cork Ladies Football stars Juliet Murphy, Rena Buckley, Briege Corkery, Nollaig Cleary, Valerie Mulcahy and Geraldine O'Flynn, former Cork players Billy Morgan, Dinny Allen, and Seán Óg Ó hAilpín, and Éamonn's family.
As part of the Éamonn Ryan: An Máistir production, NemetonTV once again committed to taking part in the Albert initiative in order to decrease the production's environmental impact as much as possible. Throughout the production process an effort was made to consider the environmental and ecological consequences of any and all decisions made. NemetonTV is aiming to further our environmental understanding as we look forward to future productions.