DIGISAT REACHING A GLOBAL AUDIENCE FOR FIFTEEN YEARS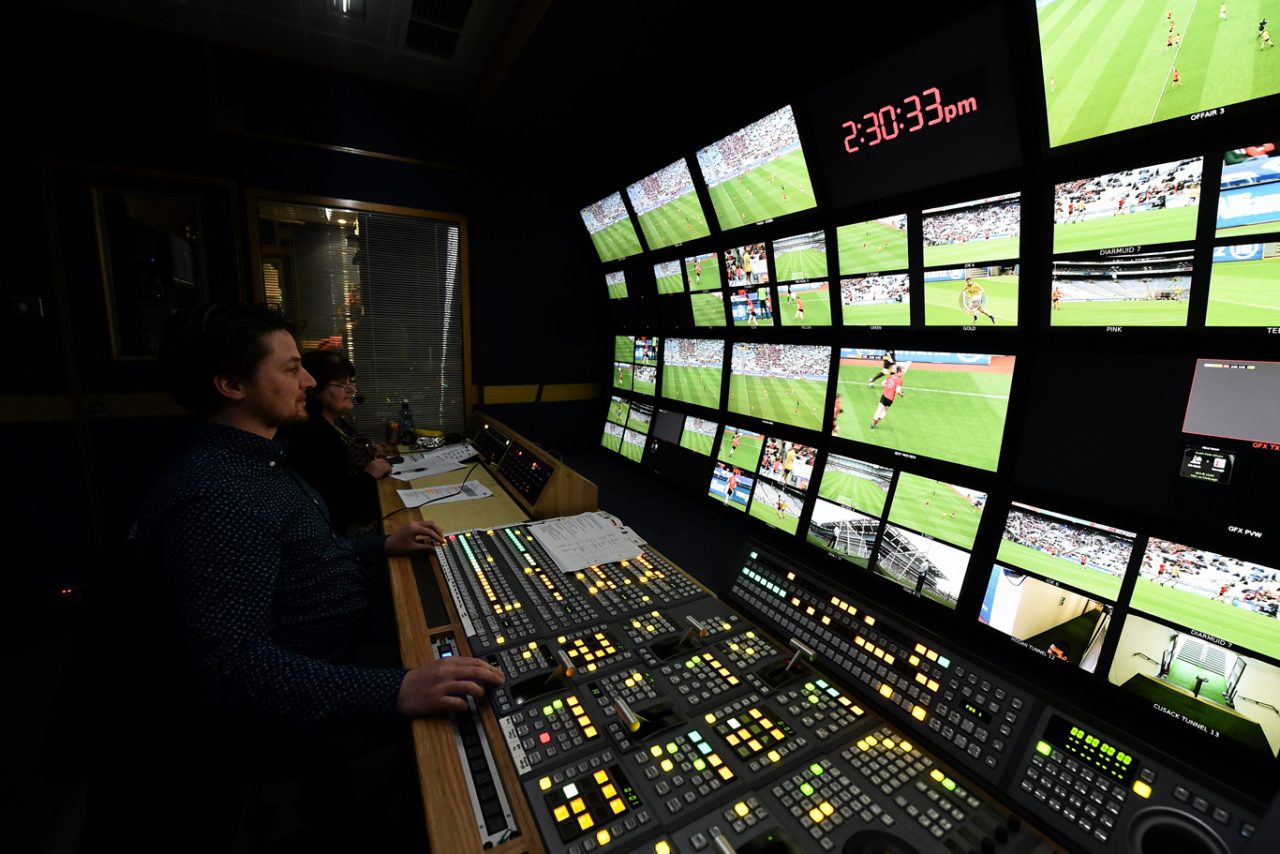 While hurling fans will be packing their cars with flasks and ham Blaas this weekend for the Munster final, one small team of highly skilled professionals will be packing their vans with dishes of a different kind – those of a satellite variety.
Digisat, part of An Rinn based Nemeton TV, is celebrating 15 years of bringing some of the biggest and best sporting, political and social moments to a global audience by satellite this summer. Audiences all over the globe can thank this small innovative team for transmitting occasions such as the G8 Summit in Lough Erne, the Royal weddings and visits to Ireland by the Queen and US Presidents Bush and Obama to their living rooms.
But it's the live sporting occasions which fuel the passion of the team, led by An Rinn native and hurling fanatic Tomás Mac Craith. "Munster final day in Thurles – it's a big one and it's great that we get to be a small part of that. We'll certainly take a win on the day but the big prize for us is seeing our vans parked outside Croke Park on All-Ireland Final Day. We will be 'the sole provider of satellite services for all the finals' (providing satellite services for all four of the finals) but our eye is definitely on the Liam McCarthy Cup. We will be there to capture the moment Waterford lift the cup and transmit it all over the world. That's the dream and we're ready for it!"
But GAA isn't the only sport this in-demand team will be covering this summer for RTE, TG4 and Sky Sports, among others, as the countdown is also on to the Dublin Horse Show and the Galway Races.
Electric Picnic is also on the agenda and the ever popular Rose of Tralee will be in homes of every Irish citizen and Irish descendant all over the world in August thanks to Digisat.
Congratulating Tomás and his team on 15 years of unrivalled success, Nemeton CEO Irial Mac Murchú said: "We started Digisat 15 years ago out of a need to provide up to the minute satellite services that could match standards all over the world. In that time, Tomás and his team have earned a reputation for their reliable, flexible, no nonsense approach. This has secured Digisat's place as a first choice uplink provider for many international television networks including TG4, RTÉ, TV3, BBC, Setanta, Network 7, SKY Sports and many others.
"Last year we launched a new state of the art satellite van that has put us to the fore in terms of global satellite services and we look forward to many more years of bringing some of the most important, memorable and historic occasions to television viewers' homes all over the world."