Did you know: We started out nearly 30 years ago?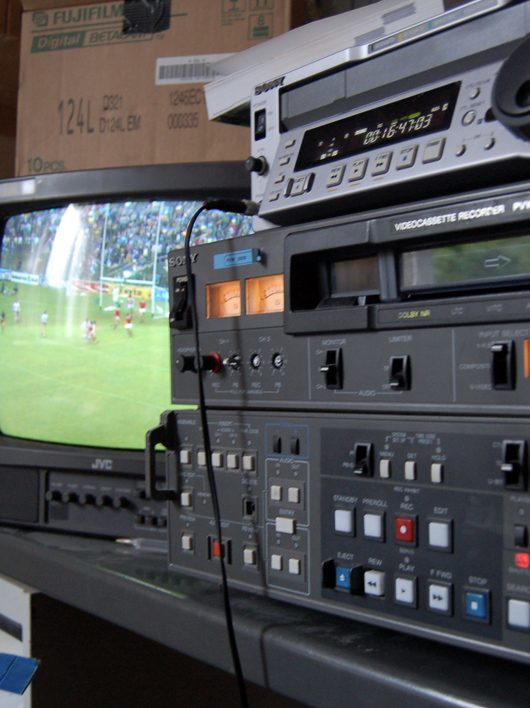 Did you know that Nemeton TV started out in a small temporary office with a microphone and one computer nearly 30 years ago in An Rinn, Co. Waterford?
Founded by Irial Mac Murchú in 1993, Nemeton TV is one of Ireland's largest independent production companies.
Our television production company has grown from a one-man show to employing almost 50 full-time staff and we transmit our high quality programming to audiences all around the world.
We now have a fully equipped HD studio, six edit suites, a graphics department, live streaming facilities, sound facilities and mobile satellite facilities.
We have an impressive client list that includes both Irish & International broadcasters like TG4 and BBC Alba, as well as several corporate clients. We have an active Training/Education department in the company, which partners with the South East Technological University (SETU) to run the Higher Diploma in TV Production.
"The company was built on the foundation stone of a love for sport, and a passion to share the magic and the stories of sport with as wide an audience as possible," said Irial Mac Murchú. "That is the passion that still drives us today."
Producing television in the 1990's was a world away from what it is today. There was no video streaming, no online uploading, and hardly a mobile phone in sight. When we worked on 'Olé Olé' for TG4, every Monday was a stressful race back from Spain with tapes and a deadline to meet to be on air before Sky Sports and Eurosport.
We now produce more sports content on a weekly basis than any other production company in Ireland. Tá thart ar trí scór duine ag obair ag Nemeton idir fhostaithe lánaimseartha agus saoroibrithe rialta ach bhí nach mór gach duine acu ar obair ar chláir spóirt.