Did you know our vehicles are powered by recycled biofuel?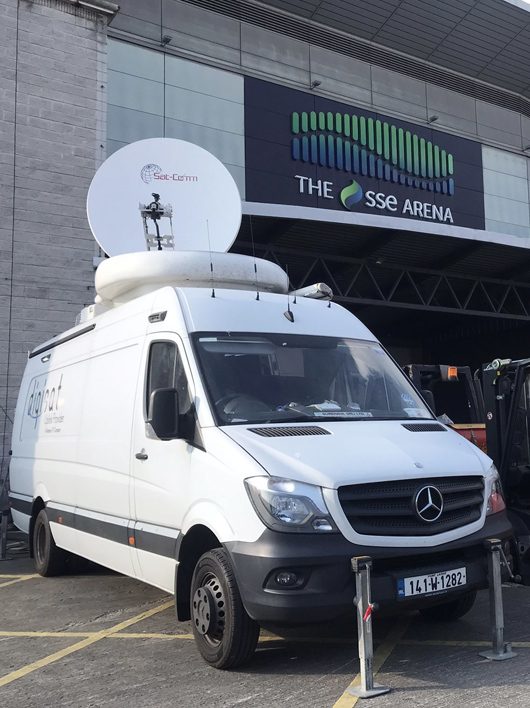 Did you know we have switched our fleet of vehicles to be powered by recycled biofuel supplied by Green Biofuels?
We are doing this to further our committment to combat global climate change. The introduction of GD+ HVO (hydrogenated vegetable oil) to our fleet is a step forward in reducing CO2 emissions and achieving carbon net zero/carbon neutrality as part of our commitment to sustainability. GD+ HVO is an ultra-low emission sustainable alternative 'drop in' fuel that requires no vehicle modifications for diesel engines. It is a sustainable renewable replacement for fossil diesel and is made from 100% waste organic matter such as used cooking oils and fats and other agri waste. The move will reduce the greenhouse gases related to our transport by 95% and improve local air quality by reducing tail pipe emissions by up to 85%. Not only does this biofuel lower emissions compared to conventional fuels, but it is also an effective way to reduce CO2 emissions.
Bainimid úsáid as ola glasraí hidriginithe (HVO) ó Planet First Fuel i Sasana i ngach feithicil chun an lorg carbóin a laghdú. Tá áthas orainn go bhfuil daoine ar bhord linn ar na gníomhaíochtaí atá faoi bhun againn. Tá ról le himirt ag gach duine ár gcuid a dhéanamh. Tá sé mar aidhm ag Nemeton dul chun cinn a dhéanamh ar ár dtuiscint agus ár gcleachtadh timpeallachta sna tionscadail amach romhainn.
Leis an áireamhán is féidir le léiritheoirí tuiscint níos fearr a fháil ar an tionchar atá ag a gcuid léiriúchán ar an timpeallacht agus dearbhú a fháil gur léiriúchán inbhuanaithe é. Trí roinnt eolas bunúsach maidir le láithreacha, stiúideonna, an criú, taisteal, lóistín, ábhar agus iarléiriú a chur isteach san áireamhán; tabharfaidh sé chomh mór is atá an lorg carbóin atá ag aon léiriúchán ar leith le fios. Tabharfaidh an t-eolas sin agus an fheasacht sin deis do léiritheoirí na hastaíochtaí sin a laghdú trí chleachtais inbhuanaithe a chur i bhfeidhm le linn an léiriúcháin.