Creadan – A New Understanding of Ireland's Ancient South East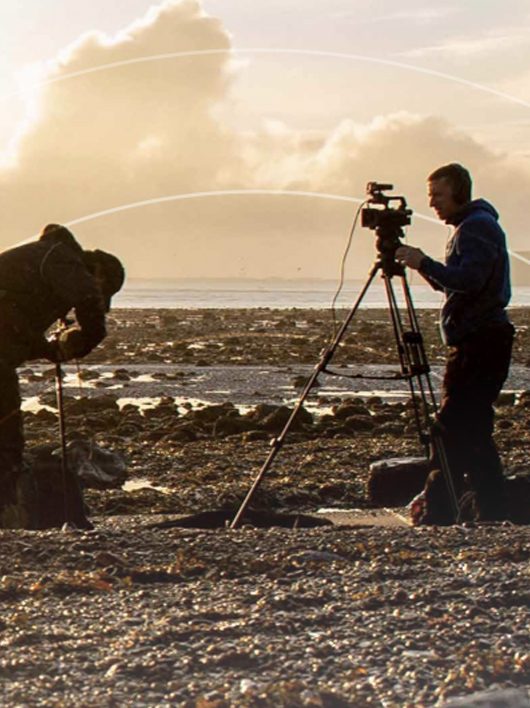 WIT Humanities led webinar and film launch event explores the significance of Creadan as one of the earliest human habitation sites in Ireland
'Creadan – a new understanding of Ireland's Ancient South East' is a free two-part event taking place during Heritage Week, on Thursday, 19 August at 7pm. Hosted by Waterford Institute of Technology (WIT) in partnership with Waterford Chamber of Commerce, part one will introduce the work of the Creadan - Waterford Estuary Steering Group and the landscape of Creadan through a new short documentary film 'Creadan: A Sense of Place'. Part two will consist of a lively panel discussion, exploring the significance of Creadan as potentially one of the earliest human habitation sites in Ireland.
Established through the work of the late Noel McDonagh in 2019, the Creadan - Waterford Estuary Steering Group is led by researchers from WIT's Humanities Department, building on over 40 years of local and internationally recognised research work.
The group's work includes the review of the Mc Donagh Collection, discovering new evidence, disseminating their findings to local and global communities and working with local governance in protecting and conserving existing verifications from the landscape along the Waterford Estuary, which evidences potentially one of the earliest human habitation sites in Ireland. Collaborative, citizen-based actions support the reconceptualization of this region of Ireland holistically, as culturally and historically of great significance.
The film 'Creadan: A Sense of Place' produced by one of Ireland's leading television production companies Nemeton TV, was developed within WIT's Creadan research project, led by Joy Rooney, funded by the European Maritime and Fisheries Fund and administered through An Bord Iascaigh Mhara.
Filmmaker Moira Sweeney who produced and directed the film describes 'Creadan: A Sense of Place' as, "the story of this remarkable Mesolithic site on the Waterford Estuary. Archaeologists, geologists, ecologists and local storytellers investigate the unique traces left by Ireland's first settlers 10,000 years ago on Creadan Head."
Due to its coastal location, exposure to tidal action and with increasing severity and frequency of storms, the site and the surrounding landscape are at risk of erosion and loss of unique coastal heritage. The Creadan - Waterford Estuary Steering Group works with local community groups, local and national governance, the heritage and environment managing authorities in Ireland and in compliance with the Climate Change Adaptation Sectoral Plan for Built and Archaeological Heritage.
"Our work increases awareness and accessibility of our ancient cultural heritage; strengthens links between local communities and their coastal heritage; and enhances the Waterford Estuary reputation as a visitor destination. It's timely now that together we take action to protect, conserve and consolidate our scientific understanding of the prehistory of South East Ireland and support our heritage related climate adaptation initiatives so that our local coastal communities and their visitors can enjoy access to this unique coastal heritage for generations to come," explained Joy Rooney, Chair, Creadan – Waterford Estuary Steering Group, Lecturer and Researcher in Design, WIT.
Donal Nolan, Vice - Chair, Creadan SG and Strategic Planning Officer with Waterford Chamber of Commerce also noted: "We acknowledge the ongoing support and assistance we have received from our advisors and stakeholders, including WIT, Waterford City and County Council, Waterford Treasures, Waterford Civic Trust, Waterford Archaeological and Historical Society, The Barony of Gaultier Historical Society, the National Museum of Ireland, National Monuments and the Heritage Council of Ireland."
Gerald Hurley, CEO Waterford Chamber added: "Projects like this are hugely important not just for Waterford but in understanding our national heritage and ancestry. We are delighted to partner with WIT on this event and encourage everyone to register so you can view this wonderful documentary and acknowledge the work of the steering group. As we continue to promote Ireland's Ancient East and Waterford as a tourist destination, it is important we understand the importance of Creadan and how it sets us apart from other counties."
Registration is now open for the event 'Creadan - a new understanding of Ireland's Ancient South East': https://www.wit.ie/events/humanities/creadan-film-launch-and-webinar
YouTube chat will be open for comment on the night, and there will also be an online Q & A session after the presentations have concluded. The event will remain online until 22nd August for viewing.